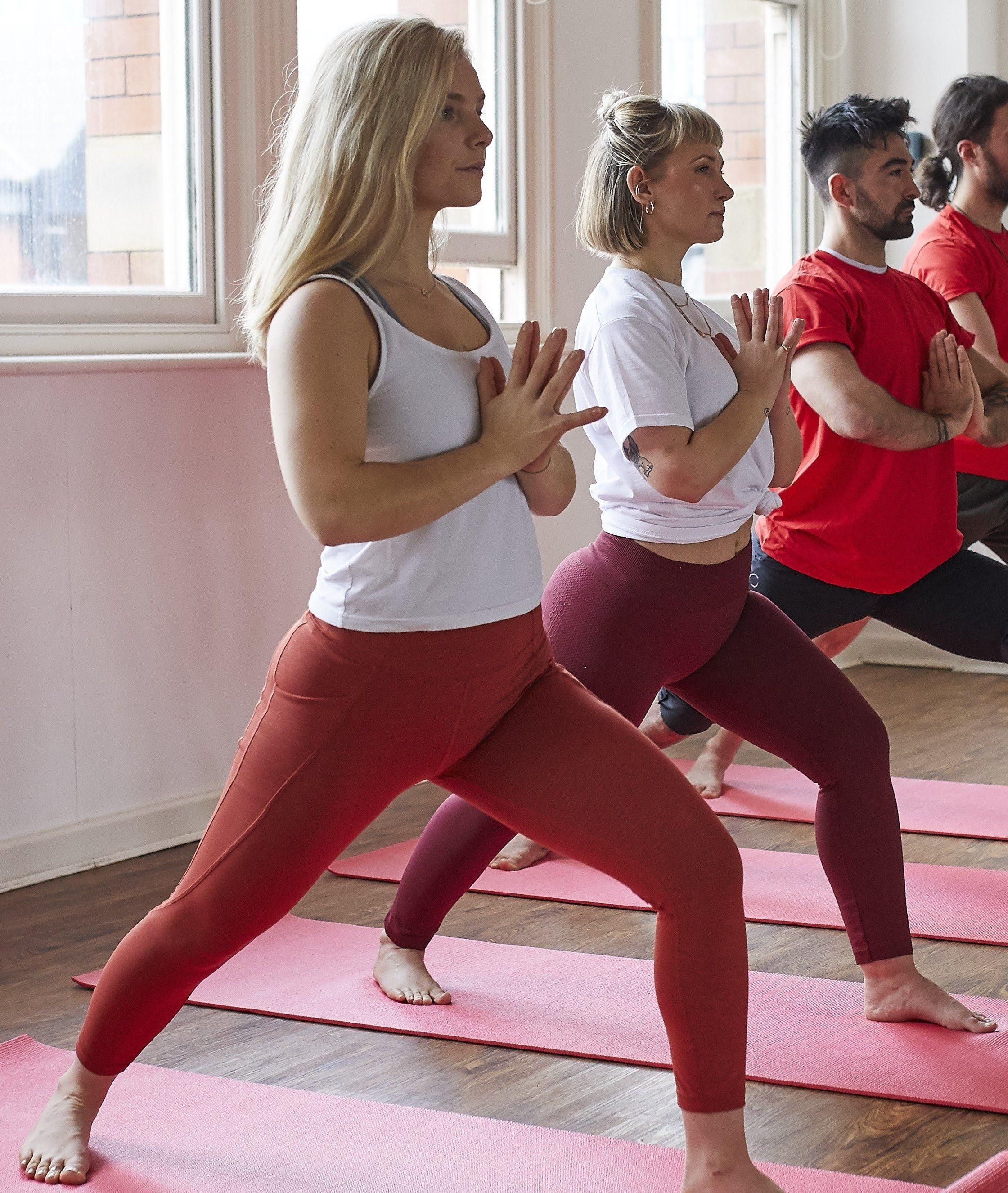 Hot Yoga 60
Our own signature Hot Yoga series that encompasses postures to work all of your body, as well as your mind. Beginning with exploration of pranayama (breath work), there are 40 postures practiced in a room heated to thirty eight degrees to allow your muscles to warm and stretch. This class is suitable for both beginners and experienced students, however not suitable during pregnancy.
Hot Flow
Hot Flow classes are more advanced than the Hot 60 classes, with a more dynamic flow of postures. The class is faster paced than the Hot 60 foundation sequence although it includes many of the same foundation poses. The class includes sun salutations with an emphasis on connecting the breath with movement (vinyasa) during the standing sequence. Some experience of practising Hot Yoga is recommended and not suitable during pregnancy.
Warm Flow & Restore
Practiced in a warm studio (around 28 degrees), this is a class that is perfect for everyone and all abilities. The practice combines breath awareness, intelligent slow flowing movement, longer held restorative postures and relaxation. Open to all levels.
Hot Candlelit Yoga
This class is the merging of our Flow and Hot Yoga Styles, with varying sequences that gives you the chance to try new postures. In Fusion classes we encourage our teachers to express their preferred style of yoga set within the hot yoga environment. This class is practiced by candlelight so you can unwind into the weekend.