Evening Yoga Nidra & Mantra Circle (£15)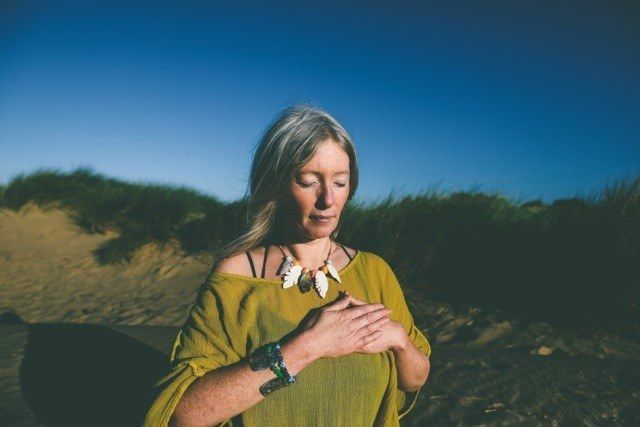 Join Beth for a blissful blend of Yoga Nidra, Mantras and Pranayama.
Literally Yoga Nidra means 'yogic sleep' and it's an astonishing, accessible and totally effortless yoga practice that anyone can do!
Yoga Nidra is usually done by lying down and does not involve any physical movement. It promotes deep healing and very profound rest at every level of being:physical, mental and emotional. It does this becuase it works systematically through each aspect of a human being: first, establishing deep physical rest that allows for recuperation and the restoration of the body to a state of homeostasis, or balance at a chemical level.
Once the opening stages of Yoga Nidra enable the body to relax and function optimally then you are able to restore vitality and emotional stability. The combination of deep physical rest, revitalisation and the settling of emotions and thoughts results in improved productivity, heightened intelligence and enhanced creativity.
Yoga Nidra is effective in the relief of insomnia, anxiety, depression, and other stress-related problems.. Yoga Nidra is also helpful in the management of acute and chronic pain, as a tool for self enquiry. In fact it has so many applications because everyone can do it.
The session will incorporate Mantra Meditation along with Pranayama (breathing exercises)
Herbal tea and plant-based treats served afterwards.
All you need to bring is your beautiful self - the studio is well equipped with blankets, mats and bolsters… although you are welcome to bring items that might add to your comfort when we are nesting down… cosy cardigan, favourite blanket or shawl.You will be lying still for most of the session so it is super important to be warm!
Sessions take place on Friday 25 October, and Friday 29 November 2019. See right for booking info.