Yoga Book Club with Amelia Wood (£5)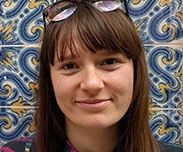 Join yoga teacher and academic, Amelia Wood, to explore yoga-off-the-mat at the Yoga Book Club. Make reading part of your spiritual practice; explore and discuss ideas with other like-minded yogis and bookworms.
In the book club we'll consider themes and questions that arise from the text as well as wider issues. How can reading enrich our understanding of yoga, Buddhism and modern spirituality as well as inform our personal journey as yogis in the 21st century?
Dates and Books
Mon 22 Jul: Cave in the Snow by Vicki MacKenzie
Mon 23 Sep; Siddhartha by Herman Hesse
Mon 21 Oct: The Goddess Pose: The Audacious Life of Indra Devi, the Woman Who Helped Bring Yoga to the West by Michelle Goldberg.
Mon 25 November: Hell-Bent by Benjamin Orr