Yin Yoga and Sound Healing (£25)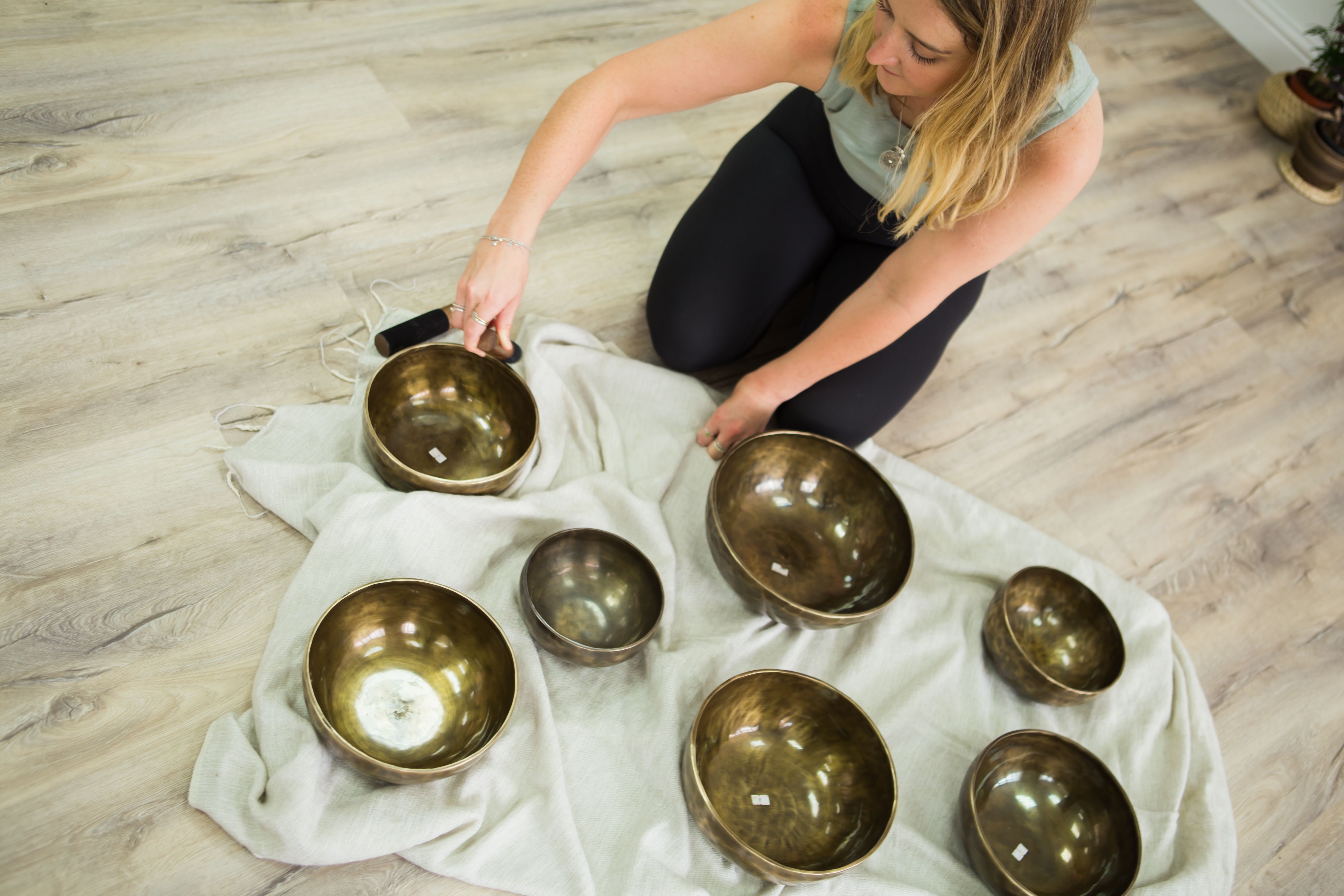 Join Clare Bethan and Jennie for an afternoon of nourishing yin and sound healing as we honour the transition from Winter to Spring.
In Traditional Chinese Medicine, each season is linked to various organs and their meridians - the energy channels that run through the body. This blissful afternoon of yin will target the liver and gallbladder meridians as they are associated with Spring and we will tap into the energy of the season and preparing us for growth and renewal. Our regular yin teacher, Clare Bethan, will lead the yin yoga practice.
Jennie will be playing the sound bowls to accompany your yin practice. Jennie completed sound healing trainings in Nepal and India. Her work incorporates a set of seven handmade Tibetan Singing Bowls, which she brought back from Nepal. The body is made up of energy, all vibrating at different frequencies. Sound healing is a fully natural way to tap into these frequencies and amplify our body's own natural rhythm. It can wonderfully heal the body and mind - from headaches and muscular pain - to a busy mind, anxiety and trouble sleeping. The vibrations can bring a sense of calm and stillness to your mind and body.