Writing and Moving for Creative Living (£25)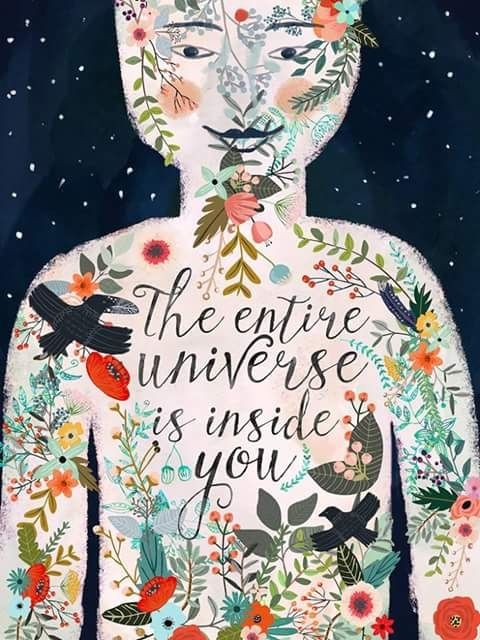 In this workshop we will practice simple, mindful yoga and playful movement explorations using these as our creative prompt and fuel. We will begin with an excerpt from an inspiring text, a poem, or contemporary words of embodied wisdom. We will end the session with some time to explore anything that we might have discovered through a short period of creative writing.
We are each the storytellers of our own lives. These stories live in our minds (the beliefs that define how we receive and perceive our experience), our bodies (in the shapes we habituate, and the postures we adopt), as well as in our hearts (our emotional landscapes). Words have great power to bring us home and to make sense of our intimate and personal journey as well as the broader collective human zeitgeist. In this workshop we will have the chance to play with capturing some of what is truth for us in the moment, and to make this into art. There is no right or wrong way to do this. All of our creative expression is a part of who we are, on and off the mat!
All levels welcome. Absolutely no experience with writing or yoga needed. Do bring a notebook and pen with you.
Heidi Chadwick runs 'The Creative Genius', a platform for supporting your creative freedom, through art, writing, dance, mindful somatic movement, gentle yoga, breathwork, meditation and creative play. She also offers creativity coaching, and has led soul-full creativity, yoga and movement workshops for 20 years. Heidi believes that life is art, and art is life.