Learn to read Tarot cards - and how to use them to access your intuition - in person workshop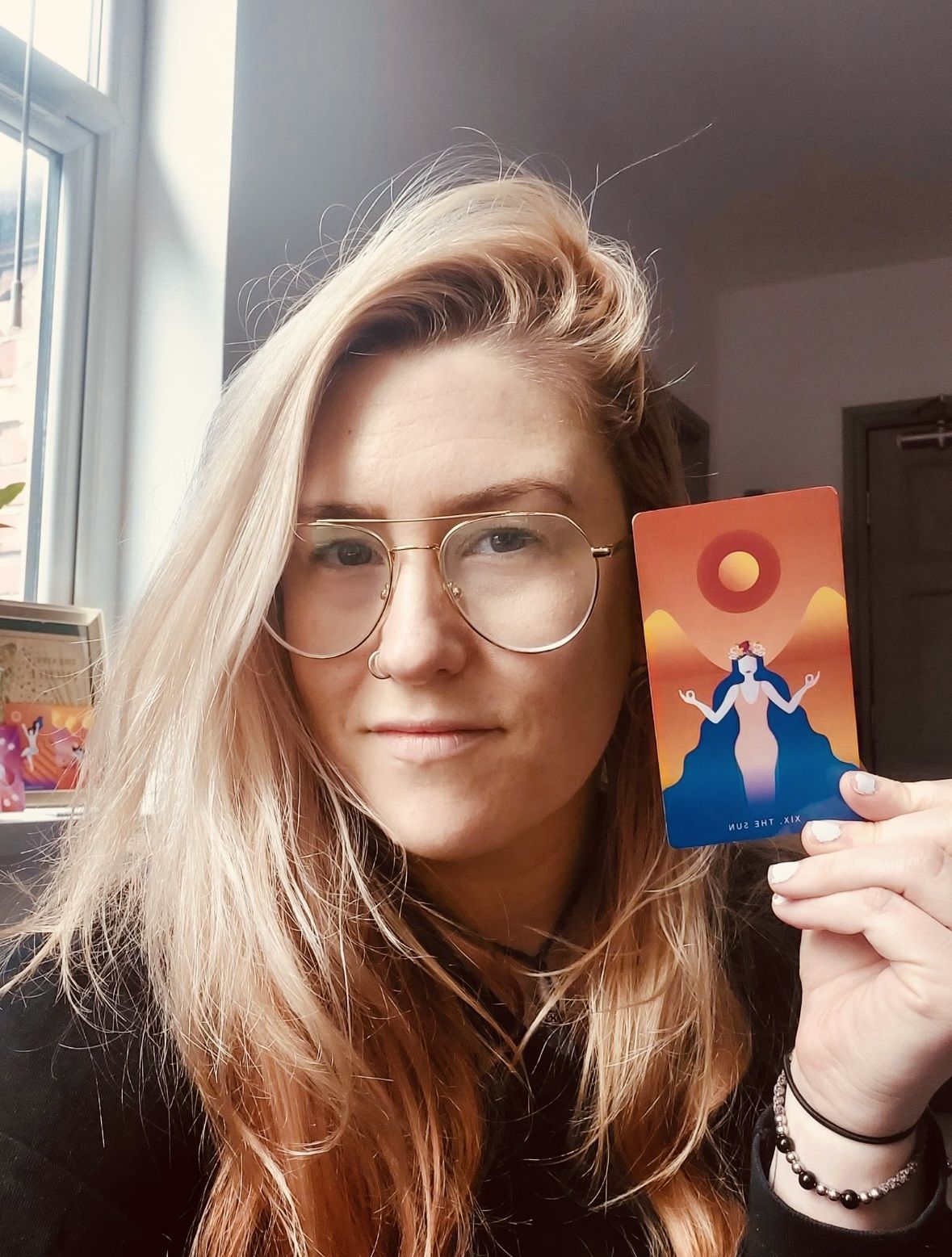 Schedule & Booking
Date: 10/12/2023
Teacher: Kate Tittley
Price: £25.00
Sunday 10th December 2023
2-4pm
£25
Book Workshop
Join Kate Tittley for an An Introduction to Tarot and Using Tarot to tap into your Intuition in-person workshop - including use of a full tarot set.
Many of us have a tarot deck somewhere - and this popular workshop will teach you how to work with these beautiful tools and how to incorporate them into your daily life.
Bring your own, or enjoy use of a full set of tarot cards supplied by us (these can be purchased after should you wish).
Workshop leader Kate Tittley will then run through the key cards in the deck. She will show you the various ways of using the card, and its various meanings, with a focus on tapping into your own intuition.
Learn how to use key cards, and get the best out of your deck, as well as exploring how the Tarot can help us when we are feeling confused or lacking direction.
You will leave the workshop knowing how to use a tarot deck - and how to work with the deck to explore your intuition.
Once you unlock this skill, you can use this method any time to explore your choices and to learn to tap into and trust your intuition.

About Kate Tittley
Kate teaches Vinyasa, Rocket, Mandala, Dance and Yin Yoga. Initially training in 2017 with Andrea Everingham, she has since furthered her training with The Yoga People, and assisted on their Mandala TT in 2020.
Kate believes that a class is a feast for the senses – a total mind/body/soul experience to shake up who and what you think you are, stripping back layers to find your truest self.
She encourages you to try something new and do your own thing when you want. The more you get to know yourself, the more autonomy you have over your experience, the better you feel – this is the philosophy Kate lives by. It is not always going to be easy, but it is going to be served light-hearted and with a big smile.