Himalayan Kriya Yoga Workshop with Zari Love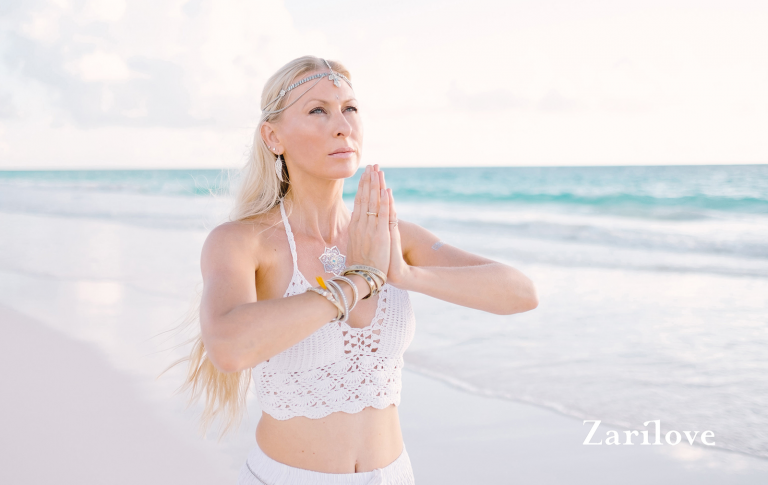 Schedule & Booking
Date: 29/07/2023
Teacher: Zari Love
Price: £35.00
Sat 29th Jul
2-4pm
£35 or £30 before 30 June.
Book Workshop
Join Zari for this unique workshop exploring the many facets of Himalayan Kriya Yoga. Himalayan Kriya Yoga is an integrated wholesome and healing practice that taps into ancient energetic technology to optimise your health and physical, emotional, and spiritual wellbeing.
The Himayalan Yoga Journeys are sequenced in such a way that, powerful healing and transformation can happen.
This workshop will explore some of the Tibetan Yogic healing practices, including:
*Tibetan Buddhist Medicine Chants (prayers) to expand the heart and energetic field and induce cellular healing- these can have been used for 1000's of years for healing.
*Yoga positions (asana) - Tibetan flow for health and vitality.
*Himalayan breath kriya's - breathing patterns to rewire, heal and awaken energy. Especially helpful for brain and heart health.
*Mudras- mostly hand positions, or energetic body gestures to connect energetic circuits in the body. Used for deep healing and balance of the mind, body, heart and soul.
About Zari
Zari Ferns is a certified yoga teacher and has completed both her 200hr kundalini training and 200h Himalayan kriya training in India. She is a spiritual healer and is also certified in Infinite Tai Chi, Chi Kung and Meditation for 13 years . Zari has spent extensive time studying, teaching and on her own journey in the Himalayas of Bhutan and India. Her spiritual journey has taken her all over the world for the last 26 years, where she also teaches healing workshops internationally and runs spiritual self discovery retreats. More info at www.zarilove.com