Yoga crept into Laura's life at a time when she was lacking direction. Through working initially as a yoga studio receptionist, the practice began to infiltrate her life and she became interested in teaching and sharing the practice.
Laura completed her 200 hour yoga teacher training with Yogahaven in 2014, and her 300 hour training with Sampoorna Yoga in Goa in 2016. As a young teacher, she feels completely blessed to have connected to this part of herself so early in life. Her asana practice has transcended her pre-conceived physical and mental limitations, and yoga has infiltrated her life in every way. Yoga brings Laura clarity and inner strength, enabling her to navigate her way through obstacles and fully appreciate every moment of her life. Her teaching encourages students to find their own personal flow within the practice, creating space in body and mind, body positivity, and inner strength.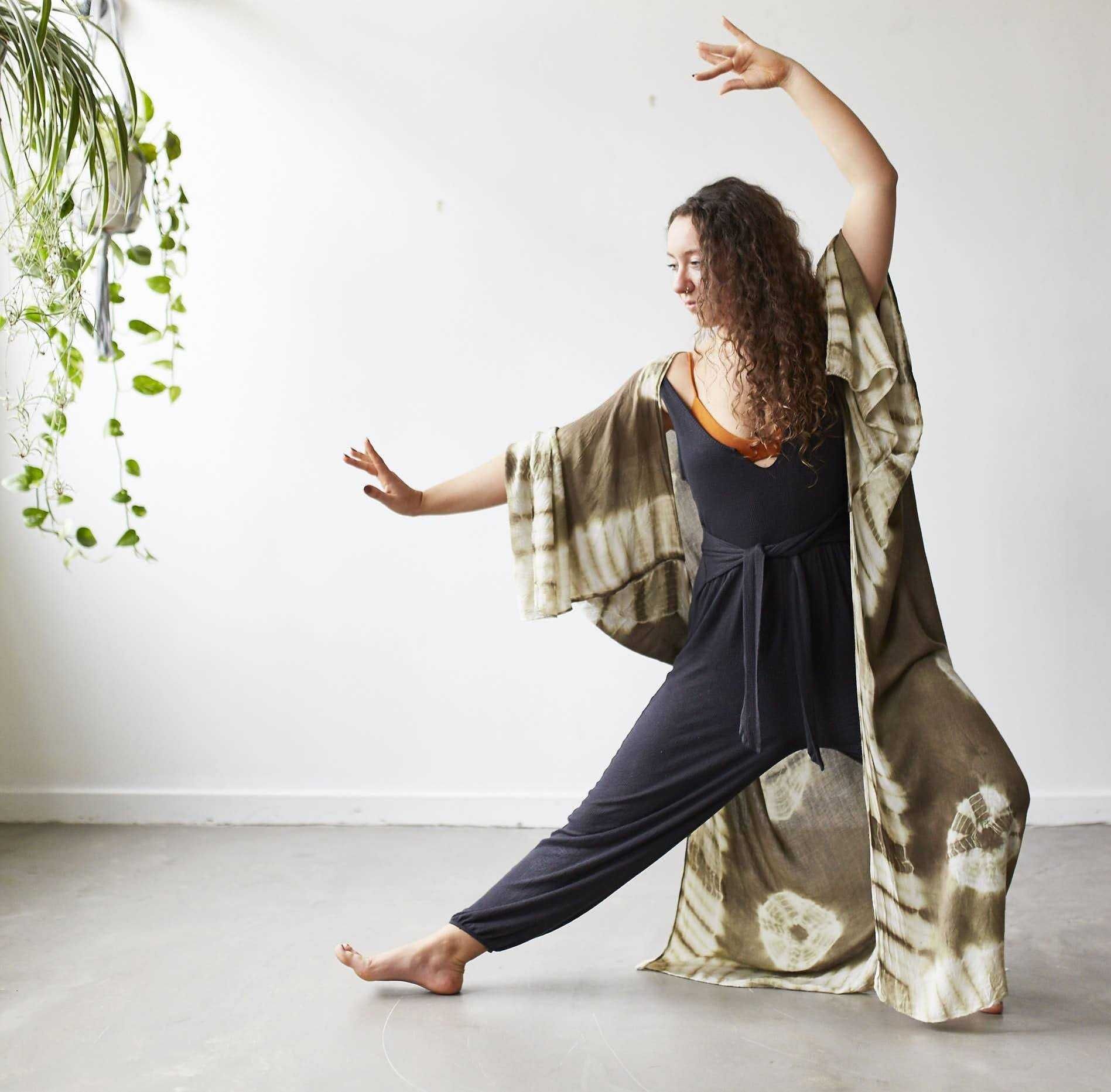 What do you enjoy most about teaching yoga?

No matter how I feel before class, I always feel good afterwards. That goes for both teaching and practicing. Yoga is magic medicine!
What do you think makes a good teacher?
Becoming a teacher is increasingly popular these days. I think what stands out to me as a good teacher is not necessarily an amazing complex sequence or an unusual peak pose; it is the spirit. If a teacher can teach a whole class with a big smile on their face, be passionate and playful whilst helping their students and fellow practitioners grow, then I'm sold!
What is your favourite post-practice meal or snack?
All the plants! I think yoga and veganism go hand in hand. I'm very passionate about translating the concept of ahimsa into every aspect of my life… It's a no brainer for me – its good for your body, the people and the planet. I love dates, bananas, sweet potatoes, and I make some famously crackin' date balls
Where will we find you on your days off?
Honestly – yoga! As a teacher I find it very hard to find the time to actually come to a class, so I jump at the opportunity every time. There's nothing quite like being able to lie in savasana as a student with no responsibility. Other than that, I love walking and hiking when the weather is glorious. Also spending time with my loved ones is very important, sometimes teaching yoga can bring unsociable working hours!
If you only had 10 mins to do some yoga, what would you do?
3 sun salutation A & B, some handstand playtime, backbend, pigeon, seated meditation – sorted!