Donna's spiritual journey began after experiencing a solar eclipse in India in 1995. Shortly after that, she took a silent Vipassana retreat followed by a number of others, which changed her as a person and prepared her for when she found yoga, via an Ashtanga Vinyasa class which she happened across on her way to the beach in Goa in 1998.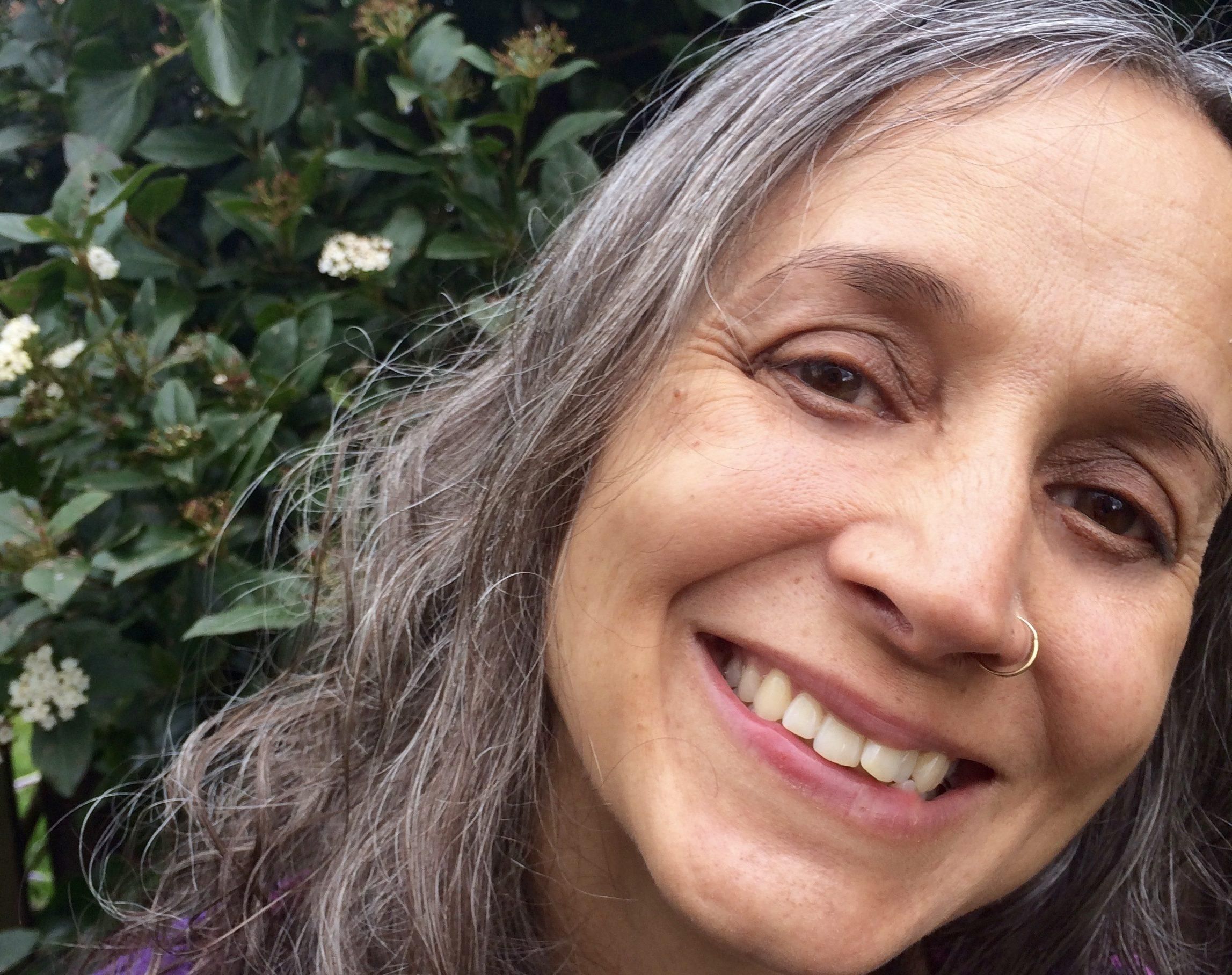 What drew you to Ashtanga yoga?

I happened across Ashtanga by accident but from the first class it was just right for me. I love the logic of the progression of Ashtanga Yoga, the way that each posture sets you up for the next one. I love that you are taught one posture at a time and this embeds it into your memory, and your whole being. That way it is always with you. I also love the fact that there is no "perfect" end to a posture, you think you've cracked it but there's always something more to discover about each posture, you can always go deeper. So it's suitable for everyone from a complete beginner to an advanced practitioner. It's a practice that just keeps unfolding, taking you deeper and deeper into yourself.
What are your tips for a beginner?
I'd say listen to what your teacher says and try and apply it to yourself. Don't worry about what the person next to you is doing. And don't worry if you are "not flexible", it comes with practice, and as long as you are focusing on your breath and how each posture feels within you, that's where the yoga begins to happen. And be kind to yourself, don't push yourself too hard.
My favourite quote has to be:
"If you can breathe, you can do yoga" by Krishnamacharya.
What are your most inspiring books on yoga spirituality and life?
These are, "Guruji", by Guy Donahaye and Eddie Stern, because it gives a brilliant insight into an amazing man, through the eyes of his students. It's also got chapters by my first teacher, Rolf Naujokat, and my current teacher, John Scott. I love this book, it's very inspiring. The second one is "How Yoga Works" by Gesne Michael Roach, which is a lovely novel based around the Yoga sutras. And finally, "The Secret" by Rhonda Byrne, which has had such a profound and positive effect on my life. It explains a way to live your life in a positive way. It talks a lot about observing your thoughts so that you can keep a check on the negative ones and always find a positive in the negative. It talks a lot about gratitude and if you can foster an "attitude of gratitude" this brings magic into your life! And it works!! Amazing book . Can't recommend it highly enough!
How has your practice changed over the years?
I began yoga as a way to keep fit. In the beginning I liked how yoga changed my body shape and how the postures challenged me, and my ego loved getting new postures and being able to do some of the fancy ones! Over time I have realised that this practice is a deep spiritual discipline which has transformed me as a person and allowed me to let a bit of the real me to shine through. I've realised that it doesn't matter whether you are doing a fancy posture or a "normal" one, its all the same. Ashtanga Yoga goes deep. It helps you to release old patterns of thinking and behaviour which don't serve you anymore. So now when I come to my mat in the morning I start with the intention to just do what feels right for me on that day, instead of "I must finish all of primary or second series today". I'm working with an awareness of my body and my breath, rather than trying to show off which posture I can do, I've still got a long way to go, but it is a lifetime practice after all. And I'm sure my practice will continue to change as the yoga continues to work on me.